Documents List
With new mailing address: Youth Combat Authorization Form and Card.
Please destroy older versions of the authorization form so that incorrect ones won't be used accidentally.
EK Youth Combat Rules revised January 2019.
Authorization Procedure
Youth Combat Authorization Form and Card
Society Seneschal Memorandum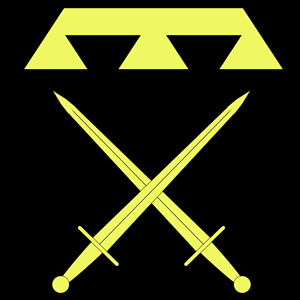 Youth Combat Badge
Waivers
Waivers are here: Kingdom Marshal
Waivers are to be used for each practice or event in which a youth fighter participates. Waivers are not necessary if the youth fighter can show a blue membership card (this denotes that the youth fighter has a waiver on file with the Society).
The child waiver is normally used if parents are present.
If parent will not be present, the notarized form is required for participation. Please note, however, that parents/guardians MUST be present in order for a youth fighter to authorize for tourney and melee combat.
Still not sure? Lord Tiberius answers that question here: What Forms Do I Need?